CONTACT US
The Parkston Advance, Inc.
P.O. Box J
205 West Main Street
Parkston, SD 57366

605-928-3111
800-310-3140

advance@santel.net

COMING EVENTS
PARKSTON
Weekly
Alcoholics Anonymous and Al-Anon will meet Friday at 8 p.m. at Sacred Heart Catholic Church. Please use the north entrance. For more information, call 605-505-0310.
Monday, July 11
The Parkston School Board will meet at 6:30 p.m. in the Elementary Conference Room.
Tuesday, July 12
The City of Parkston will meet in City Hall at 7 p.m.
TRIPP
Monday, July 11
The City of Tripp will meet at 7:30 p.m. in the City Hall.
The Tripp-Delmont School Board will meet at 6:30 p.m. at the Tripp Attendance Center.
AREA
Weekly
Alcoholics Anonymous Open Meeting will meet Sunday at 7 p.m. at the Ethan Methodist Church basement. For more information, call 605-770-5410.
Tuesday, July 12
The Hutchinson County Commissioners will meet in the Courthouse in Olivet at 9 a.m.
Parkston School Board to meet July 11
The Parkston School Board will meet Monday, July 11, in the Elementary Conference Room at 6:30 p.m.
Preliminary agenda items include: Call to order; establish a quorum; Pledge of Allegiance; open forum/public input; approve agenda/changes to agenda; conflict of interest; approve consent agenda-accept June financial reports, approve June minutes, approve claims; and adjournment.
New Organizational meeting: Call to order; oath of office new members; elect president, vice president; approve agenda/changes to agenda; conflict of interest disclosures and waiver requests; approve consent agenda-designate legal depository and official newspaper, establish board pay, per diem, mileage rate; appoint manager of local funds, appoint manager of federal funds, designate legal counsel for the Parkston School District, set bond for business manager, designate business manager authority to invest funds, authorize certain fund allowance and expenditures, set election date, list all employees and salaries to be in compliance with S.D.C.L. 6-1-10, approve reimbursement rates, authorize use of signature stamps, approve Avera Pace membership, authorize superintendent to approve open enrollment applications, establish meeting dates and times, designate truancy officer, Age Discrimination Compliance Officer, Americans with Disabilities Act Compliance Officer, Section 504 Compliance officer, and Title IX Compliance Officer, approve Title III Consortium membership, approve audit quote, designate bus route pickup points; information/discussion/staff reports-high school principal, elementary principal/athletic director and superintendent; discussion items-Maxwell and Bowar Agency Insurance review presentation, district auction sale, building addition update, handbook changes, Safe Return to School plan; action items-approve contract Puetz Construction for Construction Management Services, open bids for Armory roof replacement project, designate board committee appointments, set activity prices, set school lunch prices, set pre-school fees, set Drivers Education fee; and adjournment.
The Parkston School Board wants to foster community feedback and input. Anyone who wishes to talk to the board about any topic is encouraged to do so. A place on the agenda is reserved for such conversations under 'visitor and correspondence.' The Board asks that you contact the superintendent in advance so that necessary arrangements, if required, can be made.





Welcome home
The Celebration of Freedom got off to a hot start last Wednesday, with parade participants first meeting in Dimock.

Schools approve adjusting enrollment numbers using free lunch data
On a vote of 101 to 54, South Dakota High School Activities Association member schools endorsed an amendment, June 9, instituting a formula that would allow a school's enrollment figures to be reduced by 30% using data based on how many students in the district were eligible for free and reduced lunches.


League champions
The Parkston 1 Wee Pee baseball team won the Little Missouri Valley Conference championship June 25 in Avon.

Brown County mosquito pool first West Nile detection of season
The South Dakota Department of Health has confirmed the first West Nile virus mosquito pool of the season has been detected in Brown County.

NFPA encourages swimmers and boaters to know the risks of electric shock drowning in pools and at marinas
With summer here and the July 4th holiday officially over, the National Fire Protection Association is reminding people about potential electrical hazards that exist in swimming pools and hot tubs, onboard boats, on docks and piers, and in waters surrounding boats, marinas, and launch ramps.

Prairie Doc
Bring home memories, not ticks
Recently, our family went on a camping trip. Our kids loved how we canoed our supplies across a lake and set up our campsite. My wife and I were reminded how much work it is.






Reunited
The Tripp/Tripp-Delmont All School Reunion held this past weekend had a great turnout, with many former classmates reminiscing about their school days.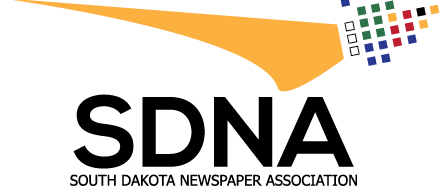 www.sdpublicnotices.com
VIEW PUBLIC NOTICES FOR FREE!
Sponsored by The Parkston Advance, Inc.,
and South Dakota Newspaper Association