CONTACT US
The Parkston Advance, Inc.
P.O. Box J
205 West Main Street
Parkston, SD 57366

605-928-3111
800-310-3140

advance@santel.net

COMING EVENTS
PARKSTON
Weekly
Alcoholics Anonymous and Al-Anon will meet Friday at 8 p.m. at Sacred Heart Catholic Church. Please use the north entrance. For more information, call 605-505-0310.
TRIPP
AREA
Weekly
Alcoholics Anonymous Open Meeting will meet Sunday at 7 p.m. at the Ethan Methodist Church basement. For more information, call 605-770-5410.
Tuesday, August 23
The Hutchinson County Commissioners will meet in the Courthouse in Olivet at 9 a.m.
Share your love and give blood
Local physicians refer to summer as trauma season. The need for blood donations rises during the summer months due to increased travel and summertime accidents.
LifeServe Blood Center, the sole supplier to over 130 hospitals in South Dakota, Nebraska and Iowa, is seeking eligible blood donors to give blood immediately during the summer season.
The next blood drive is in Parkston at the American Legion Hall on Main Street, Thursday, August 18, from 12 p.m. to 5 p.m.
Blood is a vital part of treatment for countless illnesses and injuries afflicting local hospital patients. Generous community members who give blood with LifeServe Blood Center are directly impacting patients in their local hospitals.
Schedule a blood donation appointment online at lifeservebloodcenter.org or call 800-287-4903.
To help ensure the safety of blood donors and team members during this COVID-19 pandemic, LifeServe is enforcing several precautionary measures:
• Blood donors should pre-screen themselves for fever prior to appointments.
• Only donors with temperatures under 99.5 will be allowed to donate.
Immanuel Lutheran to host Mission Festival
Immanuel Lutheran Church will host its annual Mission Festival with services Sunday, August 21, at 10 a.m. and 1:30 p.m. at the church located at 40205 270th Street, Dimock.
The guest preacher and speaker for the 10 a.m. service will be the Reverend Benjamin Ball, sixth vice-president of the Lutheran Church Missouri Synod and pastor of St. Paul Lutheran Church in Hamel, Illinois. The preacher and speaker for the 1:30 p.m. service will be the Reverend Kenneth Soyk, pastor of Faith Lutheran in Parkston and St. Peter Lutheran, Clayton.
Lunch will be served following the morning service.


Kafka receives Teacher of the Year Award
The South Dakota Association of Career and Technical Education has announced that Carrie Kafka, Family and Consumer Sciences Educator at the Parkston School District, has been named the SDACTE Teacher of the Year.


Fair time
Another successful Hutchinson County Fair has been completed, as all the ribbons have been given out and the exhibits cleared out.

Parkston places third at 16U state tournament
The Parkston 16 and Under Teeners captured third place at the state tournament held in Alexandria, August 5 to 7.

Armour nursing home to close
Another South Dakota nursing home is closing its doors. Avantara announced the closure of its nursing home in Armour.


There's more than meets the eye in our county seats
I was in Pickstown last summer gathering information for a story when Bill Lampman showed me an old newspaper clipping.

Water/wastewater assistance available in South Dakota
Assistance for South Dakota families whose water/wastewater service has been disconnected or who are at risk of losing access to water service may be available through the Department of Social Services.

First case of monkeypox identified in South Dakota
The South Dakota Department of Health is reporting the first case of monkeypox in a South Dakota resident.

Prairie Doc
Health promotion and personal safety
The annual wellness exam is one of my favorite things to do as a doctor.




Welcome to the new school year
Students in the Tripp-Delmont school district got their first look at the new school year last Thursday at the open house.


Grants awarded
The Tripp Area Community Foundation hosted their annual Picnic and Movie Night on a hot Tuesday evening last week.

Identify what you need to protect and explore viable options to put protection in place
What do you want to protect? That's the first question Purdue University College of Agriculture's Fred Whitford advises farmers to ask when considering how to make their farm site safer.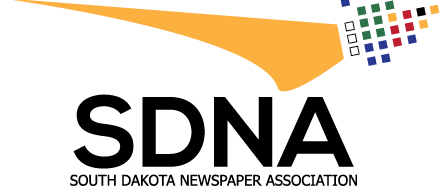 www.sdpublicnotices.com
VIEW PUBLIC NOTICES FOR FREE!
Sponsored by The Parkston Advance, Inc.,
and South Dakota Newspaper Association